Hotels
Blessingsonthenet.com features 6000 hotel located in all major tourist and commercial destinations of India with online hotel booking option. Blessingsonthenet provides traveller to find and choose from hotel by category , hotel by interest ,budget hotel, hotel near popular temple, hotel by brand or group hotel , Boutique hotel, heritage hotel, luxury hotel, houseboats, Business hotel, weekend getawy hotel, hill station hotel, honeymoon hotel,premium hotel, conference hotel and more.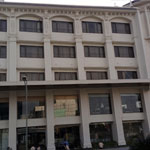 Hotel Jivanta Shirdi is a 4 star hotel with the most modern and amenities & facilities, boasting of only hotel serving Pure jain food with a multi cusine restaurant . The hotel is located at just 7 minutes from Saibaba temple and bang opposite Marigold Regency Shirdi.
INR 0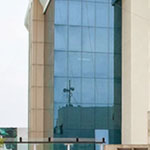 The Central Park Hotel, one of the finest 4 star Business hotels in Pune, nestled in the heart of the City
INR 0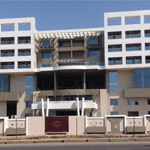 Anjushree Inn Luxury hotel Ujjain the most exceptional and contemporary hotel property of Ujjain
INR 0
Rating of the Week
Regenta, Ahmedabad ( Earlier Know as St.Laurn Towers ) located in the Heart of the city on Ashram Road. Only 7 km distance from International and Domestic Airport.
See, Share & Send
Your ratings and reviews