Architechture
Blessingsonthenet.com features 3000 hotel located in all major tourist and commercial destinations of India with online hotel booking option. Blessingsonthenet provides traveller to find and choose from hotel by category , hotel by interest ,budget hotel, hotel near popular temple, hotel by brand or group hotel , Boutique hotel, heritage hotel, luxury hotel, houseboats, Business hotel, weekend getawy hotel, hill station hotel, honeymoon hotel,premium hotel, conference hotel and more.
Sort By Alphabets :
A
&nbsp
B
&nbsp
C
&nbsp
D
&nbsp
E
&nbsp
F
&nbsp
G
&nbsp
H
&nbsp
I
&nbsp
J
&nbsp
K
&nbsp
L
&nbsp
M
&nbsp
N
&nbsp
O
&nbsp
P
&nbsp
Q
&nbsp
R
&nbsp
S
&nbsp
T
&nbsp
U
&nbsp
V
&nbsp
W
&nbsp
X
&nbsp
Y
&nbsp
Z
&nbsp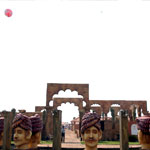 Hampi Road, Hospet Karnataka India





Vijayshree Heritage Village is luxury property in Hampi, (Karnataka, India). Vijayshree Resort and Heritage Village is a 5 star luxury resort spread among 17 acres of greenery with over 60,000 plants, landscapes and fountains. The Theme Village at the resort brings back memories of one's native via the sprawling lawns, palace replicas, cascades and other water bodies giving a true glimpse of rural Indian culture. It is based on rural Indian heritage, be it handicrafts, food, songs and dances.
starting from

6300Per night
Belur Rd, Hassan, Karnataka 573201, India





Hoysala village Resorts at Hassan (Karnataka, India), is a prime resort located at Hassan and Managed by R. S. Hospitality Services (Same Management as Orange County Coorg).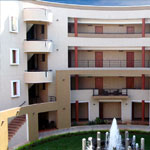 Hospet, Karnataka 583201, India





Hotel Malligi is the only 3-Star category hotel located in Hospet (Karnataka, India). Hospet is a popular option for visitors to now world famous heritage site of Hampi Vijayanagara era Rock cut temples.
starting from

2800Per night