Blessingsonthenet Features More Than 600 Festival, Fairs, Fast, State Festivals, Regional Festivals, Festival Recipes, Temple Festival,Festival Gallery (Audio, Video,Photo Gallery) of India.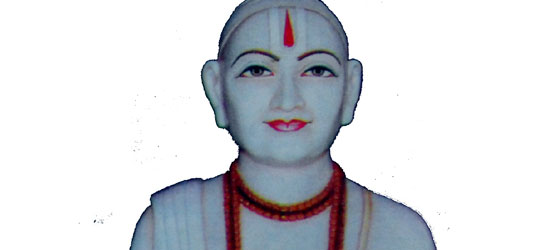 Tulsidas Jayanti is celebrated on the seventh day (saptami) of the waxing moon (shukl paksh) Shravan. The great saint-poet Tulsidas was a contemporary of Emperor Akbar. He was born of Brahmin parents, but soon became an orphan, and was brought up and educated by a saint named Narharidas. It is he, who gave him the mantra of "Ram-nam". Tulsidas married and started living the life of a householder, but some chance words of his wife awakened in him his ardent Bhakti towards God, and he became a sanyasi and began to live at Varanasi.
There he wrote his so well-known "Rama Charit Manas" besides a dozen other books. He wrote his masterpiece in the language of the common people for the benefit of the masses..
In no uncertain terms, he has emphasized the significance of the path of devotion or Bhakti as a means of spiritual evolution and final liberation He lays stress on the constant repetition of Ram-nam, because in this Iron Age (Kali-Kal) Knowledge, yoga,samadhi and dispassion are of little avail..
His own saintly example and the magic of his writings has done more for the spiritual upliftment of the masses than the teachings of hundreds of gurus. He and his works are so greatly revered that tradition regards him as Valmiki reborn.
It is believed that he died on the same tithi, and a couplet is often quoted in this connection:
On the auspicious day of his Jayanti and Moksha,a fast is kept, charities are done. Ram-Charit Manas is read and recited, Brahmins are fed, and Lord Ram,along with his consort Sita and devotee Hanuman, is worshipped with great religious fervour. In literary and social circles, discussions, lectures, seminars and symposiums are organised on his teachings, life and works.
The devotees visit temples of Lord Ram and Hanuman on Goswami Tulsidas Jayanti. The Ramcharit Manas is read with pious feeling on the day. Several seminars and symposiums are arranged on the teachings of Tulsidas are also held on the day in North India on this auspicious day. Apart from this, Brahmins are fed.