Blessingsonthenet Features More Than 600 Festival, Fairs, Fast, State Festivals, Regional Festivals, Festival Recipes, Temple Festival,Festival Gallery (Audio, Video,Photo Gallery) of India.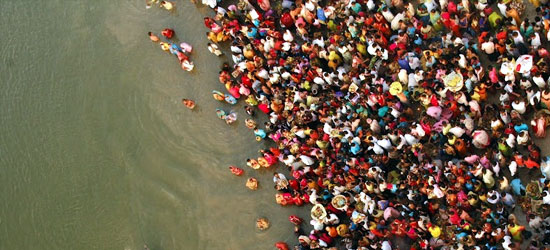 Bihar Festivals ,Pataliputra Mahotsava
Every year, in the month of March, Patna celebrates Pataliputra Mahotsava. During this festival, Patna comes alive with colourful parades, sports, dance and musical events.

Pind-daan
The Pind-daan is performed by the Gayawals in Gaya, it is considered to be an obligation of all devout Hindus to visit this place after the death of their parents, a mandatory rite believed to bring salvation to the departed souls. Though the pind-daan can be performed almost any time of the year, people prefer to do it during Pitrapaksha, which is the period just before Navratri and generally falls in September.

Saurath Sabha
In the summer month of June, the people of Mithila in the village of Saurath organize a unique marriage mart in a mango grove. It is a unique gathering of Mithila brahmins from all over India. During this fair, parents of marriagable children come here and negotiate and settle a record number of marriages for their offsprings.

Sonepur Cattle Fair
Sonepur is the venue of a two week long grand cattle fair held in the month of October/November. The fair is ranked, perhaps, as the largest cattle fair in Asia. Even elephants are changed hands. In addition to animal trade numerous shows and performances are also conducted. Visitors also pay homage at the nearby temple of Hariharnath, an incarnation of Lord Vishnu.