Blessingsonthenet Features More Than 600 Festival, Fairs, Fast, State Festivals, Regional Festivals, Festival Recipes, Temple Festival,Festival Gallery (Audio, Video,Photo Gallery) of India.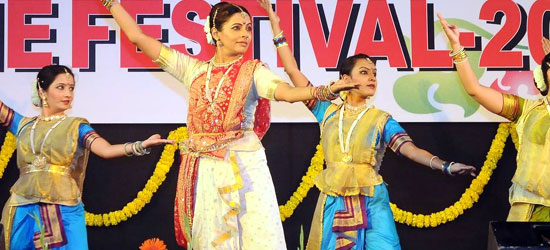 Pune festival is organised by The People of Pune, Pune Festival Committee, Dept of Tourism Govt. of India and Maharashtra Tourism Development Corporation.Puneites are in for 11-day treat of music, dance, drama and other cultural bonanza as the 'Pune Festival every year in August- September Coinciding with Ganesh - Chaturthi.

Originally conceived as a localised cultural event, the Pune Festival has, over the years, gained national and international stature and evolved into one of India's landmark cultural happenings. It is one of the few festivals that has been consistently and actively promoted abroad by the government of India, as a major tourist attraction.
Some of the country's internationally renowned artistes have gathered at Pune, and regarded it as a privilege to be invited to perform at the festival. While it has provided a unique platform for exponents of classical music and dance it has, keeping pace with changing times, also helped to promote modern trends in the performing arts, notably the dramatic arts and the traditional art of rangoli The opening ceremony features some of the best musicians and dancers of the country who put on displays of classical dance and music concerts, folk dances, and bullock cart races as well as wrestling competitions.