The most fundamental of Hindu deities, is the Trinity of Brahma, Vishnu and Shiva - popular deities include Ganesha, Krishna, Hanuman and goddesses like Lakshmi, Durga,Saraswati.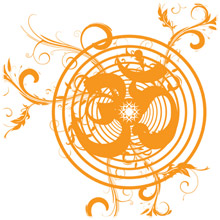 The Temple for Lord Venkateshwara
After the death of Akasha Raja, his brother Thondaimaan and son Vasudasa battled each other for the succession. On the request of Padmavati, Srinivasa intervened and divided the kingdom into two regions, leaving thirty two villages for Padmavati, who was Akasha Raja's daughter. But Srinivasa and Padmavati continued to live in sage Agastya's hermitage.

One day, Thondaimaan came to Srinivasa and told him of his desire to see the Lord frequently. Srinivasa then suggested the construction of a shrine on the hill, on the place allotted to him by Varaha on the banks of a beautiful lake. Being an ardent devotee, Thondaimaan built a temple with a tower, prakaras, cattle sheds, storage space and more, added a foot path through the seven peaks and renovated the flower well (Pushkarini). The entire hill became a reconstruction of Vaikuntha, Vishnu's heaven. Consecrated with Vedic hymns by the Gods and the sages, the temple tower was named Ananda Nilayam, the abode of happiness.