The most fundamental of Hindu deities, is the Trinity of Brahma, Vishnu and Shiva - popular deities include Ganesha, Krishna, Hanuman and goddesses like Lakshmi, Durga,Saraswati.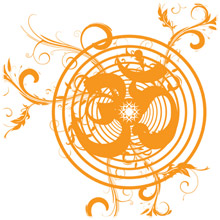 Goddess Lakshmi Gayatri Mantra
Goddess lakshmi Gayatri Mantra and meaning
Om Mahadevyaicha Vidhmahe
Vishnu Pathniyaicha Dheemahe
Thanno Lakshmi Prachodayath.

Meaning of the mantra
Om, Let me meditate on the greatest goddess,
Oh, wife of Lord Vishnu, give me higher intellect,
And let Goddess Lakshmi illuminate my mind.