Blessingsonthenet.com culture section features various aspects of India culture, indian philosophy ,puja & rituals, customs, traditions, ceremonies, arts, dance, music, architecture,Hindu Mythology, god and goddesses, Sanint and sages and Indian rivers.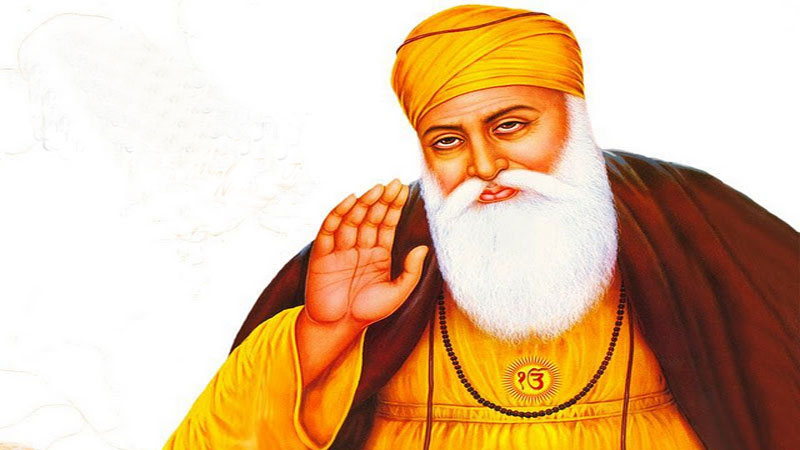 Guru Nanak (1469-1539) was born at Talwandi near Lahore in the Punjab. On one side of the house in which Guru Nanak was born, there stands now the famous shrine called 'Nankana Sahib'. Nanak has been called the 'Prophet of the Punjab and Sind'. Nanak's father was Mehta Kalu Chand, known popularly as Kalu. He was the accountant of the village. He was an agriculturist also. Nanak's mother was Tripta. Even in his childhood, Nanak had a mystic disposition and he used to talk about God with Sadhus.
Gugu Nanak had a contemplative mind and a pious nature. He began to spend his time in meditation and spiritual practices. He was, by habit, reserved in nature. He would eat but little. The cornerstones of Guru Nanak teaching were always equality before one god and reconciliation between Hindus and Muslims.
As a young man he worked for a while for the Mughal conquerors in Sultanpur, but after receiving a "revelation", he made pilgrimages to all the leading Hindu and Muslim shrines, including Mecca. He then returned to found a religious community in his native Punjab.

In the first decades of the 16th century, as Martin Luther was preaching reformation to the Christians of Europe, Guru Nanak preached unity and reform to a growing following in India. To them he was the source of all truth, and as a mark of their devotion they called themselves Sikhs, a name derived from the Sanskrit word for a disciple, shishya.
Guru Nanak was married and had two sons, but he chose Lehna, one of his closest followers, to be his successor. Lehna took the name Angad, after one of the lesser legendary heroes. All that he had learned from Guru Nanak is contained in the Granth Sahib (Book of the Lord), for which he devised a new script, Gurumukhi, to emphasize its sacred character.