Blessingsonthenet.com culture section features various aspects of India culture, indian philosophy ,puja & rituals, customs, traditions, ceremonies, arts, dance, music, architecture,Hindu Mythology, god and goddesses, Sanint and sages and Indian rivers.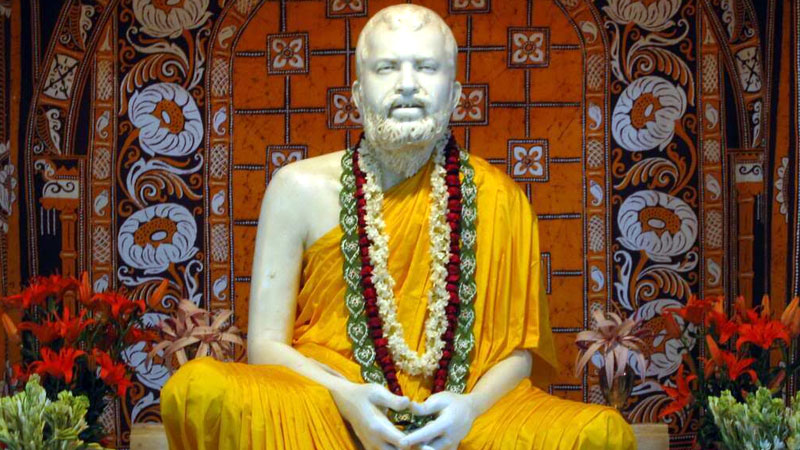 Sri Ramakrishna Born in the Bengali farming village of Kamarpukur in 1836 and passed away in 1886, pilgrims gather to this day to honor him, Ramakrishna showed a unique mystical spirituality from an early age .Sri Ramakrishna, the most revered saint in Bengal, had the astounding distinction of being declared an incarnation of God during his lifetime by many of the prominent scholars of his day.
Born a Brahmin,His parents, Kshudiram Chattopadhyaya and Chandramani Devi, were poor but very pious and virtuous. As a child, Ramakrishna (his childhood name was Gadadhar) was dearly loved by the villagers. From early days, he was disinclined towards formal education and worldly affairs. He was, however, a talented boy, and could sing and paint well. He was fond of serving holy men and listening to their discourses. He was also very often found to be absorbed in spiritual moods. At the age of six, he experienced the first ecstasy while watching a flight of white cranes moving against the background of black clouds. This tendency to enter into ecstasy intensified with age. His father's death when he was seven years old served only to deepen his introspection and increase his detachment from the world. Ramakrishna was schooled in the Scriptures and, at his brother's behest, took a position as a priest of Kali in a newly constructed temple complex in the village of Dakshineswar, about four miles outside Kolkata, the same village where Adyapeath is located today.
At Dakshineswar, Ramakrishna's mystical tendencies reached new heights. He longed for an actual vision of the Divine Mother. His longing grew so desperate that one day he grabbed Kali's sword from behind the altar, ready to end his own suffering. At that moment, the Mother appeared to him, enveloping him in what he described as "an infinite, conscious sea of light" (Mahendra Nath Gupta. The Gospel of Sri Ramakrishna. New York: Ramakrishna-Vivekananda Center, 1984).

From that moment, Ramakrishna lived a double life, hovering between the material world and the Divine Consciousness. His behavior turned so strange that rumors of insanity began to circulate, but the benefactor of the temple, a rich woman named Rani Rasmani, retained faith in Ramakrishna and decreed that he be allowed to worship as he pleased.
In answer to Ramakrishna's prayers, a series of teachers came into his life to introduce him to traditional practices and help him interpret his ecstatic experiences.

He studied the paths of Tantra and Vedanta, as well as those of non-Hindu religions: Islam and Christianity. One day he had a vision of Christ, who merged right into his body. These experiences convinced him of the essential unity of all religious paths, echoed later in his dream instructions to Annada Thakur and the architecture of the Adyapeath temple.

During all these mystical events, Sri Ramakrishna had a wife waiting back in Kamarpukur, who was growing more and more concerned as she heard the rumors of her husband's supposed insanity. Yet Sarada, who came to be known by devotees as Sri Sarada Devi, was no ordinary wife. Like Ramakrishna, she harbored an intense devotion to the Divine. At the age of five, she is said to have prayed, "Oh God, even the moon has dark spots on it. Please make my character pure and unblemished." Determined to render help if her husband needed it, she set out on foot for Dakshineswar, a journey of several days, nearly dying of fever in the process but finally coming to the side of Ramakrishna.
Their marriage was never consummated, but the divine love between them was palpable, inspiring the waves of people who began to come to see Ramakrishna. Some came to satisfy their curiosity, some to gawk at an oddity, but many came to be his disciples. The most well-known of these, Swami Vivekananda, brought the philosophy of Vedanta to the West, establishing Vedanta Societies in the United States and elsewhere.

Sri Ramakrishna's life and teachings continue to be revered in India today and form the basis of the philosophy and activities of Dakshineswar Ramkrishna Sangha Adyapeath.