Hotels
Blessingsonthenet.com features 6000 hotel located in all major tourist and commercial destinations of India with online hotel booking option. Blessingsonthenet provides traveller to find and choose from hotel by category , hotel by interest ,budget hotel, hotel near popular temple, hotel by brand or group hotel , Boutique hotel, heritage hotel, luxury hotel, houseboats, Business hotel, weekend getawy hotel, hill station hotel, honeymoon hotel,premium hotel, conference hotel and more.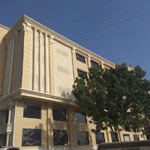 Sai Neem Tree Hotel -the best luxury newly opened hotel in Shirdi,
INR 0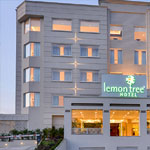 Lemon Tree Hotel Jammu Located in the bustling part of the city, Lemon Tree Hotel, Jammu is opposite to the Jammu Tawi railway station, and offers a comfortable home away from home for both business and leisure travelers
INR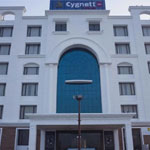 Madhuvan Suites By Blues Hotels ( Earlier Know as Cygnett Inn Dwarka ) located in the Devbhumi Dwarka district of Gujarat. Cygnett Inn Dwarka is 5 minutes by car from Dwarkadhish temple, popularly known as Jagat Mandir.
INR 0
Rating of the Week





Hotel Sea Princess - Mumbai's (Maharashtra, India) leading Five Star Business Hotel with 110 luxurious Rooms, excellent conference facilities, multi-cuisine restaurants, bar, health club etc. The Hotel is located on Mumbai's most lively and popular Juhu Beach overlooking the blue Arabian Sea and with close proximity to the Airport, Shopping Area etc.
See, Share & Send
Your ratings and reviews