Blessingsonthenet Features More Than 600 Festival, Fairs, Fast, State Festivals, Regional Festivals, Festival Recipes, Temple Festival,Festival Gallery (Audio, Video,Photo Gallery) of India.
Fruit Cakes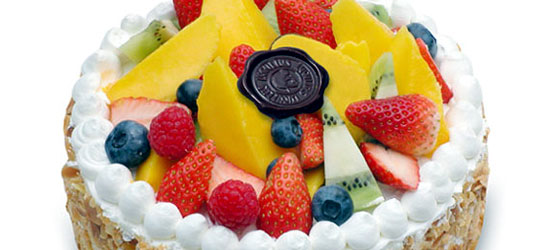 Fruit Cake is a very popular recipe.Fruit cake is the traditional British Christmas Cake that is full of fruit and nuts.
Each person has their own list of 'must have' foods for Christmas. definitely fruit cake is one of them.
Method
Method of making Fruit cake :
Mix all ingredients except dried fruit, candied fruit and dates. Beat for three minutes with a mixer on high speed. After mixing well, stir in the remaining ingredients.
Line two loaf-pans (9 × 5 × 3) with waxed paper and grease well. Pour in the mixture and bake at 275 degrees Centigrade, for 2-1/2 to 3 hours. Cover with foil for the last hour to keep from over-browning. Remove from the pan and cool completely. Freeze this if you wish; thaw slowly.
What you'll get: Two loaves of fragrant, delicious Christmas cakes!
Ingredients
Ingridents required to make fruit cake :
3 cups all-purpose flour
· 1cup chopped dates
· 2 cups chopped cashews (optional)
· 1 teaspoon double-acting baking powder
· 4 eggs
· 1 teaspoon ground cinnamon
· ¼ teaspoon ground cloves
· 1 teaspoon ground nutmeg
· 1 pound mixed candied fruit, like candied cherries, oranges etc.
· 2 tablespoons molasses
· ½ cup orange juice
· 1 ½ cups packed brown sugar
· 1 cup salad oil
· 1 teaspoon salt