Blessingsonthenet Features More Than 600 Festival, Fairs, Fast, State Festivals, Regional Festivals, Festival Recipes, Temple Festival,Festival Gallery (Audio, Video,Photo Gallery) of India.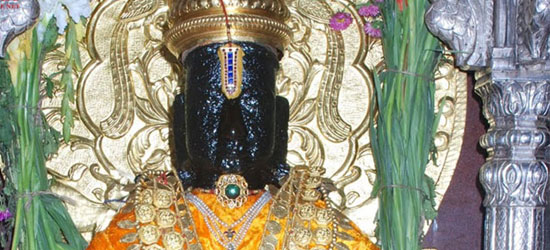 Ashadi Ekadasi, also spelt as Ashadhi Ekadashi, is the most important Ekadasi vrata observed as first Ekadashi. It falls on eleventh day in bright half of Ashad Maas. Ashadhi Ekadashi is more of a religious procession festival and is celebrated during the months of June- July (Aashaadh Shukla paksha). People consider the two eleventh days, "Ekadashi", of every month to be of special importance. But the eleventh day (bright) of Ashadh is known as the great Ekadashi or Mahaekadashi. This Mahaekadashi is also known as Shayani Ekadashi, because on this day Vishnu falls asleep to wake up four months later on Prabodhini Ekadashi in the Kartik month. This period is known as Chaturmas and coincides with the rainy season.
Also popular as Devshayani Ekadashi or Sayana Ekadasi or Harisayani Ekadashi or Harivasara Ekadasi, Ashadi Ekadasi marks the celebration of Pandharpur Palki Yatra in Vithoba Temple in Maharashtra. 17-days long Ashadi Waari Palki Yatra concludes on Ashadi Ekadasi day in Pandharpur Vithal Temple.
As per many legends associated with Ashadi Ekadasi, Lord Vishnu goes on to Yog nidra (cosmic meditation) on this day for four months. These four months holy period is observed as Chaturmas Puja. Sri Maha Vishnu opens his eyes and gets up from the cosmic sleep on Utthana Ekadasi (Dev Prabodhini Ekadashi) which is also popular as Kartik Ekadashi. In Pandharpur Vithoba Temple, Kartik Ekadasi Yatra is another important pilgrimage festival.