Blessingsonthenet Features More Than 600 Festival, Fairs, Fast, State Festivals, Regional Festivals, Festival Recipes, Temple Festival,Festival Gallery (Audio, Video,Photo Gallery) of India.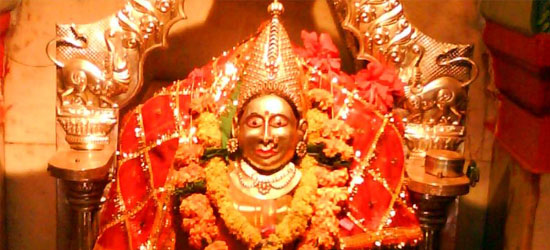 Ahoi Ashtami festival is specifically meant for mothers who have sons. Mother's keep fast on this day and this is celebrated in the month of November (Karthik Mas). Fast of Ahoi Ashtami is specially for aspire for child's long life.
Ahoi Ashtami Vrat Katha or legend narrates the tale of a mother who lost seven sons. She had accidentally killed a lion cub in the forest and due to this sin she lost her seven sons. But by praying to Goddess Ahoi Ashtami Bhagavati, she was able to get back all the seven sons.
Ahoi Ashtami fasting is from sunrise to the sighting of the moon. Some people end fast when the first star is seen on the day.
This fast is observed to keep up the good luck of the child. Hence, only mothers have this fast. As per a belief, this day is considered as the beginning of Diwali. The mothers' observing this fast, wake up early in the morning a keep water in a utensil made of mud(Kora Karawa). They worship Goddess Ahoi. They fast for the whole day and don't eat anything. In the evening Goddess Ahoi is offered fruits and worshiped again. And, Ahoi is worshiped in the evening when stars come out in the sky. Stars are offered the pure water stored in Karawa. And, Ahoi is made on wall with wheatish color. Which is worshiped in the evening. Some thing sweet is prepared and offered to the Goddess, then water is drunk from the hands of child, ending the fast.