Blessingsonthenet Features More Than 600 Festival, Fairs, Fast, State Festivals, Regional Festivals, Festival Recipes, Temple Festival,Festival Gallery (Audio, Video,Photo Gallery) of India.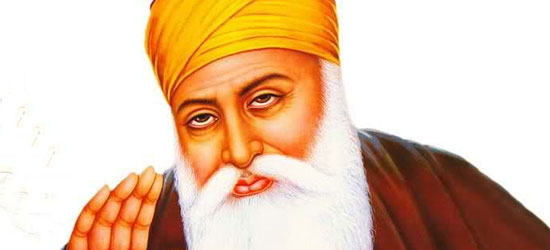 The festivity of Guru Parb falls on the full moon day of Kartik (October-November) and is celebrated to commemorate Guru Nanak, the founding Guru of Sikhism. Guru Nanak was born in1469 at Talwandi about 45kms. from Lahore and is now known as Nankana Sahib. At Nanakana Sahib there is a beautiful Gurudwara, and a holy tank or sarovar. On Guru Parb, a grand fair and festival is held here, and Sikhs in thousands congregate here from India and abroad.
Nanak was a great reformer, preacher and a saint. In Sikhism he tried to harmonize both Hinduism and Islam. He never believed in caste-distinctions and liberalized social practices. He perched the name of God as a potent means of spiritual realization. His name and its repetition helps us to develop the best in us. A true Sikh strives not for salvation or paradise but always loves to see God. Many of Nana's hymns, which form part of the Guru Granth Sahib, reflect clearly how the sight of God and his love itself is supreme.
God is both nirgun and sagun. Before creation God lived absolutely in himself but then he became sagun and manifested himself and became what is called the name; and in order to realize Himself, He made nature, wherein He has His seat and is diffused everywhere and in all directions in the form of love.
Nanak travelled widely in India and abroad and his life and teachings have been a great source of inspiration. He was followed by nine othar Gurus, in succession, under whom Sikhism gradually developed. On Guru Parab Guru Granth Sahib, the holy scripture, is continuously read and recited in the Guruwaras, processions are taken out, free langars (meals) are arranged and prasad is distributed. The festival is observed with great enthusiasm all over India.
Similarly other Gurus are also commemorated on other Guruparabs.

Langars (community feasts) are organised where people of all castes sit together to eat and sing hymns from the Guru
More on Guru Nanak Jayanti