Blessingsonthenet Features More Than 600 Festival, Fairs, Fast, State Festivals, Regional Festivals, Festival Recipes, Temple Festival,Festival Gallery (Audio, Video,Photo Gallery) of India.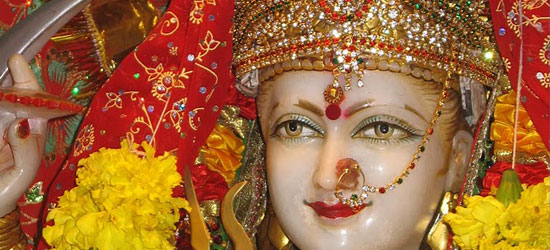 Chaitra Sukladi is the New Year in traditional Hindu calendar based on the beginning of the new moon. This New Year is observed on the first day of the waxing phase of the moon in the Chaitra month (March - April) in traditional calendar.Shukladi is one of the methods by which a lunar month is determined. Sukladi means starting from the bright half of the month or from the day after Amavasi (no moon).
Shukladi method is followed in the calendars followed in Maharashtra, Karnataka and Andhra Pradesh.
In North India also Shukladi method is used to celebrate the Vikram Samvat New Year. But here a month is calculated from Purnima to Purnima (full moon
This is the first day of the Chitra (spring) month. In northern parts of India this day is celebrated as Chaitra Sukhladi. In Andhra and Karnataka it is celebrated as Ugadi: Yuga + aadi means start of new era. In Maharashtra and Goa it is celebrated as Gudi Padwa: Padwa means crop; it marks the end of Rabi crop and time for a new 'Vasant'/spring season.
Sindhis celebrate the new year as Cheti Chand: Chaitra month is called 'Cheti' in Sindhi; this day is observed as the birthday of Saint Jhulelal. In Kashmir the new year is celebrated as Navreh: the name is derived from Sanskrit 'Nava Varsha' meaning the New Year. In Manipur this day is celebrated as Sajibu Cheiraoba: Sajibu indicates the first of the six seasons and Cheiraoba means declaration of new year.