Blessingsonthenet Features More Than 600 Festival, Fairs, Fast, State Festivals, Regional Festivals, Festival Recipes, Temple Festival,Festival Gallery (Audio, Video,Photo Gallery) of India.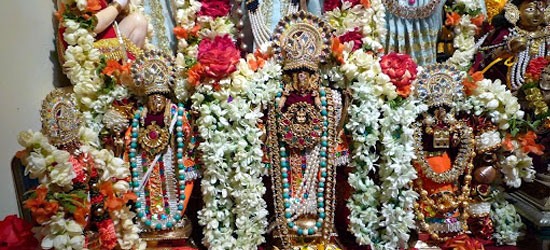 Janaki Navami is the appearance day of Sitadevi, the wife of Lord Ramachandra in the city of Mithila to the King, Raja Janak,Her earthly mother is Raani Sunaina. Sita is the consort of Sri Ram.
The Janaki Navami fast is observed on the ninth day(navami) of the waxing moon(shukl paksh) of Vaisakha. Janaki daughter of King Janaka as she is supposed to have sprung on this day from a furrow, while King Janaka was ploughing the fields. She was named Sita which means a furrow.
Janaka took her up and brought her up as his own child. She is also called "A-Yonija"- not born from the womb. She was actually Sri or goddess Lakshmi in human form, incarnated in the world for bringing about the destruction of Ravan and other demons.
She reflects the highest ideals attributed to the Indian woman. As she is an embodiment of self-sacrifice, purity, tenderness, fidelity, conjugal affection and other female virtues.
Some people believe that Sita appeared on the eighth day of the waning moon(krishna paksh) of Phalgun, and so they celebrate it on that day.
However, observance of fast and offering of prayers and worship to mother janaki on this auspicious day bestow upon the aspirants conjugal happiness, marital bliss and worldly prosperity.