Blessingsonthenet Features More Than 600 Festival, Fairs, Fast, State Festivals, Regional Festivals, Festival Recipes, Temple Festival,Festival Gallery (Audio, Video,Photo Gallery) of India.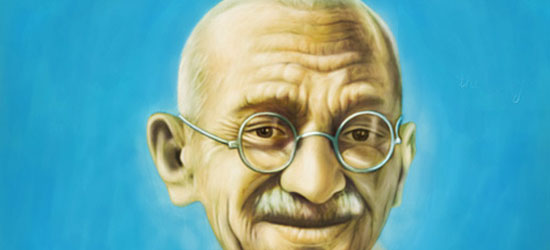 A solemn celebration marking the birthday of Gandhiji, the father of the nation, includes prayer meetings at the Raj Ghat where he was cremated.Gandhi Jayanti is a national holiday celebrated in India to mark the occasion of the birthday of Mahatma Gandhi, the "Father of the Nation".
Gandhi Jayanti is celebrated on October 2, every year. It is one of the three official declared National Holidays of India and is observed in all its states and union territories .The day is marked by prayer services and tributes all over India, especially at Raj Ghat, Gandhi's memorial in New Delhi where he was cremated.
Popular celebration includes prayer meetings, commemorative ceremonies in different cities by colleges, local government institutions and socio-political institutions. Painting and essay competitions are conducted and best awards are awarded for projects in schools and the community, on themes of glorifying peace, non-violence and Gandhi's effort in Indian Freedom Struggle. Usually, Gandhi's favourite devotional song, Raghupati Raghava Raja Ram is sung in memory of him. Sincere followers of Gandhi avoid meat and alcohol on this day .
Some of the famous quotes by Mahatma Gandhi have been listed below :
Live as if you were to die tomorrow. Learn as if you were to live forever.
Fear is not a disease of the body; fear kills the soul.
The principle of majority does not work when differences on fundamentals are involved.
Freedom is not worth having if it does not include the freedom to make mistakes.
It is better to be violent, if there is violence in our hearts, than to put on the cloak of nonviolence to cover impotence.
It is unwise to be too sure of one's own wisdom. It is healthy to be reminded that the strongest might weaken and the wisest might err.
You must not lose faith in humanity. Humanity is an ocean; if a few drops of the ocean are dirty, the ocean does not become dirty.
Honest differences are often a healthy sign of progress.
Whatever you do may be insignificant, but it is very important that you do it
More on Mahatma Gandhi Jayanti