Blessingsonthenet Features More Than 600 Festival, Fairs, Fast, State Festivals, Regional Festivals, Festival Recipes, Temple Festival,Festival Gallery (Audio, Video,Photo Gallery) of India.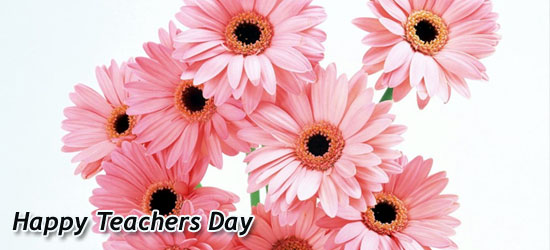 In India 5th September is celebrated as Teachers day as a mark of tribute to the contribution made by teachers to the society.Teachers Day is a dedication to Dr. Sarvepalli Radhakrishnan, who was a staunch believer of education and was one of the most well known diplomat, scholar, president of India and above all a teacher. As a tribute to this great teacher, his birthday has been observed as teachers' day and this led to its origin.
Teachers day is just a mere reflection of Dr. Sarvepalli Radhakrishnan's love for and attachment to the teaching profession. As a matter of fact Dr. Radhakrishnan himself asked his admirers to celebrate his birthday not as his birthday but as the teacher's day. One of the most celebrated writers in the modern India today his work varies on philosophical, theological, ethical, educational, social and cultural subjects. He contributed numerous articles to different well-known journals, which, are of immense value and seems to surprise various readers because of the depth in the meaning of the articles.

Teacher's day is now one of the occasion that is looked forward by the teachers and students alike as on this occasion its not only when teachers are praised but also around various schools students dress up as a representation of their teachers and take various lectures that are assigned to the teachers they represent. As the day passes the students perform the regular activities that are performed by the teacher's. On this day students realize what it means to be a teacher and what it means to control the future of several students in their classes and also teachers are reminded what it felt like when they were the students.

Apart from the fun aspect everybody should pay their respects to the great Dr. Radhakrishnan. Since that day this event have become a regular event. Apart from the fun aspect of the day it is also a day when one can look back and admire and get inspired by Dr. Radhakrishnan, a small town cunning boy, who grew up to become one of the most respected politicians in the history of democracy of India