Blessingsonthenet Features more than 300 Important Indian Temple ,Information On Hindu Temple, Significance of hindu temple ,Temple Festival , Temple Legend , Indian Temple Architecture,Indian Temple History ,Temple Puja , India Temple Photo, etc.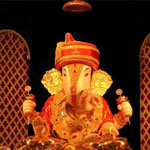 Pune Famous Temple Called the Queen of the Deccan pune city which is the cultural capital of Maharashtra. It is also known as the city of Lord Ganesha. In Pune one can&nbs Read More
Content
Enquiry
All Fields are Mandatory
Name
Email
Contact no
Enquiry Type
Message
Your enquiry has been submitted. We will get back to you shortly.