The most fundamental of Hindu deities, is the Trinity of Brahma, Vishnu and Shiva - popular deities include Ganesha, Krishna, Hanuman and goddesses like Lakshmi, Durga,Saraswati.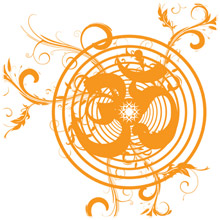 According to the legend, on the day the Madurai was to be named, Lord Shiva blessed the land and its people while divine nectar showered from his dreadlocked hair. The city hence came to be known as "Madhurapuri"-the City of Divine Nectar.
Perhaps the two most famous legends associated with Madurai are those of Kannagi and Meenakshi-the first a woman who ascended to the status of a goddess, the second a goddess who's legend has become one with the history of the city's people.

Madurai is centred on its 2,500-year-old Meenakshi-Sundareswarar Temple1; the city's streets and thoroughfares expand out from there, one after another, in a concentric fashion, as if like a lotus flower.