The most fundamental of Hindu deities, is the Trinity of Brahma, Vishnu and Shiva - popular deities include Ganesha, Krishna, Hanuman and goddesses like Lakshmi, Durga,Saraswati.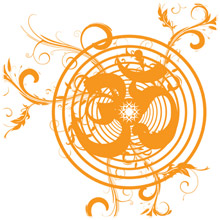 Goddeess Meenakshi Wedding
Meenaskhi Kalyanam, the wedding festival of Goddess Meenakshi and Lord Sundareshwara is celebrated for twelve days from the second day of the lunar month (i.e. two days after the new moon). This is a spectacular festival celebrated at Madurai's Meenakshi temple in the month of Chaitra (April-May). The festival is characterized with royal decorated umbrellas, fans and traditional instrumental music. Scenes from mythology are enacted and the deities of Lord Siva, Goddess Shakti and Goddess Meenakshi are taken out in a colorful procession.