The most fundamental of Hindu deities, is the Trinity of Brahma, Vishnu and Shiva - popular deities include Ganesha, Krishna, Hanuman and goddesses like Lakshmi, Durga,Saraswati.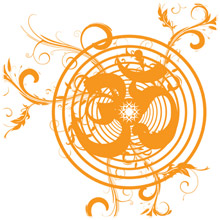 Parshurama's well known students were :
1. Bhishma - The son of Goddess Ganga.
2 Drona, the teacher of the Pandus and Kurus. and
(3.) Karna. the great warrior of Mahabharat Parashurama was the guru of both Bheeshma (Devavrata) and Dronacharya. Also, the Sudarshan chakra (or Sudarshan Vidya) is said to be given by Parashurama to Lord Krishna.