The most fundamental of Hindu deities, is the Trinity of Brahma, Vishnu and Shiva - popular deities include Ganesha, Krishna, Hanuman and goddesses like Lakshmi, Durga,Saraswati.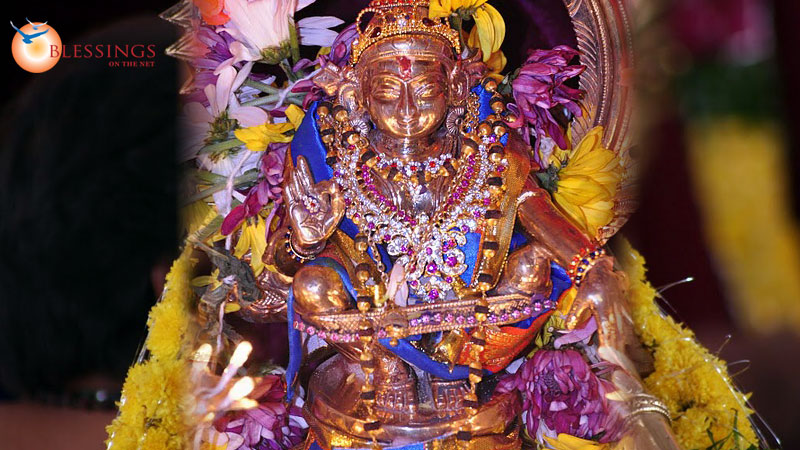 Lord Ayyappa, also known as Hariharaputhra, represents the unity of Siva and Vaishnava Icons of worship. Being the son of Lord Siva and mohini ( female incarnation of Lord Vishnu ), He assumes the powers of both parents.Lord Ayyappan is a popular Hindu deity worshiped mainly in South India.
Ayyappa is also commonly known as 'Manikandan' because, according to the legend of his birth, his divine parents tied a golden bell (mani) around his neck (kandan) soon after his birth. As the legend goes, when Shiva and Mohini abandoned the baby on the banks of the Pampa river, King Rajashekhara, the childless monarch of Pandalam, found the newborn Ayyappa and accepted him as a divine gift and adopted him as his own son.