The most fundamental of Hindu deities, is the Trinity of Brahma, Vishnu and Shiva - popular deities include Ganesha, Krishna, Hanuman and goddesses like Lakshmi, Durga,Saraswati.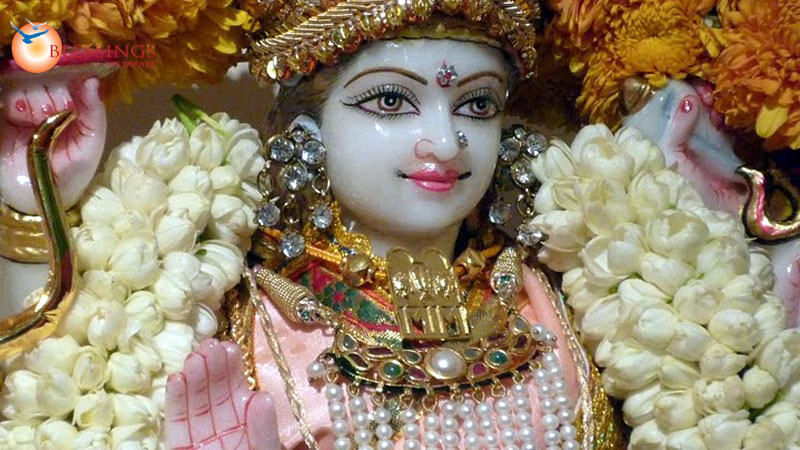 Gauri represents purity and austerity. She is the Kanya (young, unmarried) Parvati who had undergone severe penence in order to get Lord Shiva as her husband. Sita, the consort of Lord Rama, had worshipped Gauri to fulfill her desire to marry Lord Rama.Unmarried girls worship Gauri in order to get a virtuous husbands

Gauri is the Hindu Goddess of purity. She is an avatar of the Goddess Parvati. When Parvati first sought out Shiva to seduce him, Shiva found her dark skin to be unattractive. Parvati retreated into the forest, where she lived a very austere life, developing her spiritual powers. Brahma took notice of Parvati's mastery of her physical self, and decided to grant her one wish. Parvati asked that her dark skin be taken away, so that Shiva would love her. Brahma took the darkness and created the Goddess Kali with it, leaving Parvati with golden skin, and she became the Goddess Gauri.
Gauri is usually depicted with light or golden skin. Because of her color, she is also associated with rice and grains, taking on the role of a fertility Goddess.