Blessingsonthenet.com culture section features various aspects of India culture, indian philosophy ,puja & rituals, customs, traditions, ceremonies, arts, dance, music, architecture,Hindu Mythology, god and goddesses, Sanint and sages and Indian rivers.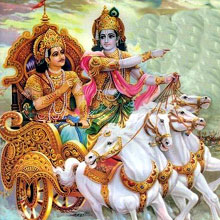 Silent adorations to Kanada Rishi, the founder of the Vaiseshika system of philosophy . Rishi Kanada is also known by the names, Aulukya and Kasyapa.
The Vaiseshika system takes its name from Visesha or particularly which is the characteristic features of things. The aphorisms of Kanada contain the essence of the Vaiseshika philosophy. The principal subject treated therein is Visesha, one of the six Padarthas or categories enumerated by the founder.