Blessingsonthenet.com culture section features various aspects of India culture, indian philosophy ,puja & rituals, customs, traditions, ceremonies, arts, dance, music, architecture,Hindu Mythology, god and goddesses, Sanint and sages and Indian rivers.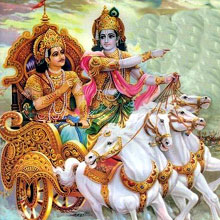 Birth, Death And Salvation
Conjuntion of soul with body, sense and life, produced by Dharma and Adharma, is called birth, And disjunction of body and mind produced by them is called death.
Moksha consists in the nonexistence of conjunction with the body, when there is, at the same time, no potential body existing and consequently rebirth cannot take place.