Blessingsonthenet.com culture section features various aspects of India culture, indian philosophy ,puja & rituals, customs, traditions, ceremonies, arts, dance, music, architecture,Hindu Mythology, god and goddesses, Sanint and sages and Indian rivers.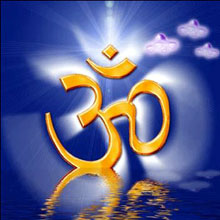 Benefits of the practice of dharma
Of the four grand objects of human aspiration-Purusharthas-viz., Dharma, Artha, Kama and Moksha, Dharma is given the foremost rank in the scriptures. Dharma alone is the gateway to Moksha, to immortality, infinite bliss, supreme peace and highest knowledge. Dharma alone is the primary Purushartha. Dharma is the first and foremost Purushartha. Through the practice of Dharma alone can you ever hope to achieve the crowning glory of all human endeavours, viz., Moksha which is the best and the highest of all desirable things.

Practice of Dharma leads to the perfect realisation of essential unity or the final end, the highest good, namely, Moksha. The practitioner experiences peace, joy, strength and tranquillity within himself. His life becomes thoroughly disciplined. His powers and capacities are exceedingly intensified. He realises that there is one underlying homogeneous essence, a living truth, behind these names and forms. He is transmuted into divinity. His whole nature gets transformed. He becomes one with the Eternal. He beholds Brahman above, Brahman below, Brahman to the right, Brahmin to the left, Brahman in front, Brahman at the back, Brahman within, Brahman without and Brahman pervading the whole world.