Blessingsonthenet.com culture section features various aspects of India culture, indian philosophy ,puja & rituals, customs, traditions, ceremonies, arts, dance, music, architecture,Hindu Mythology, god and goddesses, Sanint and sages and Indian rivers.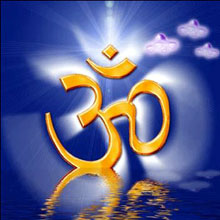 THE VISHNU SAMHITA enumerates forgiveness, truthfulness, control of the mind, purity, practice of charity, control of the senses, non-violence, service of the Guru, visiting places of pilgrimage, compassion, simplicity, absence of greed, worship of the gods and the Brahmanas, and absence of malice as the ingredients of Samanya Dharma, the general law for all men.
THE MAHABHARATA enumerates the performance of Sraaddha or offering ablations to the forefathers, religious austerity, truth, restraint of anger, satisfaction with one's own wife, purity, learning, absence of envy, knowledge of the Self and forbearance as the fundamentals of Dharma.

It is said In PADMA PURANA that Dharma proceeds from continence, truthfulness, austerity, charity, self-control, and forbearance, purity, nonviolence, serenity and non-thieving and that one should recognise Dharma by these ten factors. According to this Purana, bestowing gifts on deserving persons, fixing one's thoughts on Lord Krishna, adoration of one's parents, offering a portion of the daily meal to all creatures and giving a morsel of food to a cow are the characteristics of Dharma.

According to MAT'SYA PURANA. Freedom from malice, absence of covetousness,

control of the senses, austerity, celibacy, compassion, truthfulness, forbearance and fortitude constitute the fundamentals of Sanatana Dharma.

PATANJALI MAHARSHI, the exponent of Raja Yoga philosophy, recommends that ten virtues should be practised by all men. The first five are: Ahimsa (non-violence), Satya (truthfulness), Brahmacharya (celibacy in thought, word and deed), Asteya (non-stealing and Aparigraha (non-covetousness). These constitute Yama or self-restraint. The other five virtues are: Saucha (internal and external purity), Santoshi (contentment), Tapas (austerity), Svadhyaya (study of scriptures or recitation of Mantra) and Isvarapranidhana (consecration of the fruits of all works to the Lord). These constitute Niyama or religious observance.