Blessingsonthenet.com culture section features various aspects of India culture, indian philosophy ,puja & rituals, customs, traditions, ceremonies, arts, dance, music, architecture,Hindu Mythology, god and goddesses, Sanint and sages and Indian rivers.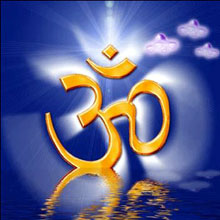 The doctrine of rebirth is a corollary to the Law of Karma. The differences of disposition that are found between one individual and another must be due to their respective past actions. Past action implies past birth. Further, all your Karmas cannot certainly bear fruit in this life. Therefore, there must be another birth for enjoying the remaining actions. Each soul has a series of births and deaths. Births and deaths will continue till you attain Knowledge of the Imperishable.

Good Karmas lead to incarnation into higher spheres, and bad Karmas into lower. So long as Karmas-whether good or bad-are not exhausted, men do not attain Moksha or the final emancipation even in hundreds of Kalpas. Both good and bad Karmas bind tight the Jiva in their chains. One is a chain of gold and the other is that of iron. Moksha cannot be attained by man, so long as Knowledge of the Eternal is not attained.