Blessingsonthenet.com culture section features various aspects of India culture, indian philosophy ,puja & rituals, customs, traditions, ceremonies, arts, dance, music, architecture,Hindu Mythology, god and goddesses, Sanint and sages and Indian rivers.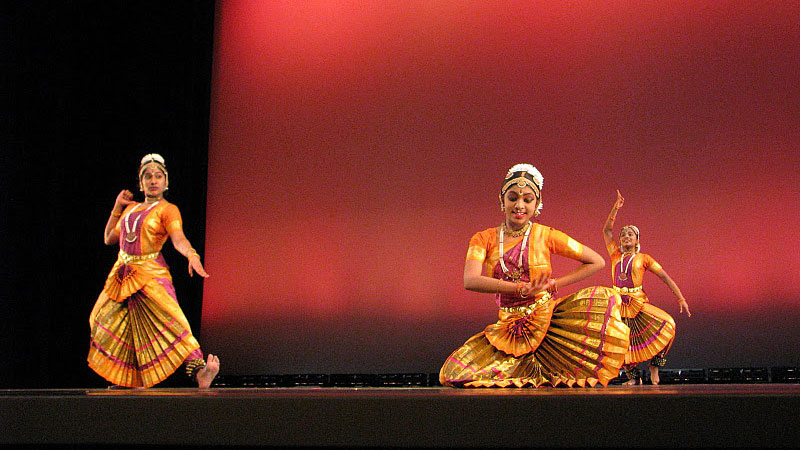 Bharatnatyam is one of the ancient classical dances of India which are all based on 'Natya Shastra' originated from Tamil Nadu. Today, it is recognized as the national dance of India. It is believed that this dance form is mainly the renewal of Cathir, an old art of temple dancers. It has been named after Bharat Muni, author of the bible of classical Indian dance called 'Natya Shastra'.
The word 'Bharatnatyam' is composed of the terms, 'Bhava' which means expression, 'Raga' which stands for melody, 'Tala' which means rhythm and 'Natya' is for dance. In other words this dance form is a communion of expression, melody and rhythm. Bharatnatyam is accompanied by the classical Carnatic music. Bharatnatyam emerged as an offering to gods in temples in South India.
Bharatnatyam is famous for its delicacy and perfection of movements which makes it vibrant and influential. This dance form is not only popular in India but is also admired in abroad. In short, Bharatnatyam is an attempt to represent the divine beauty, magic, rhythms and symbols that are present in heaven. Today, it has become an integral part of a girl's upbringing in southern part of India.