Blessingsonthenet.com culture section features various aspects of India culture, indian philosophy ,puja & rituals, customs, traditions, ceremonies, arts, dance, music, architecture,Hindu Mythology, god and goddesses, Sanint and sages and Indian rivers.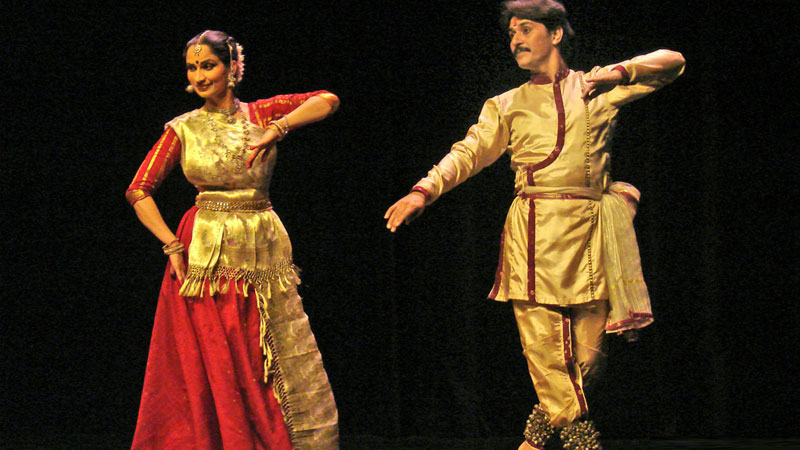 Kathak is one of the most important classical dances of India. Kathak is said to be derived from the word katha, meaning "the art of storytelling." The Kathak dance form originated in north India .Like other traditional dance forms, Kathak also began as a means of worship.From temple dancers to popular courtesans, this classical style transformed from a way of worship to an art of seduction to being one of the eight classical dances of India.
Kathak focuses more on the footwork of the dancer. The movements are skillfully controlled and performed straight-legged, by dancers wearing the ankle bells (ghunghroo). The costumes and themes of Kathak are often similar to those in Mughal miniature paintings.Kathak dance can be performed by both men and women. A Kathak dancer is not required strictly to stick to fixed steps and stages in. He or she can change the sequence of steps to suit his or her skill and style of dancing. Modern exponents of Kathak dance are Birju Maharaj and Uma Sharma.