Blessingsonthenet.com culture section features various aspects of India culture, indian philosophy ,puja & rituals, customs, traditions, ceremonies, arts, dance, music, architecture,Hindu Mythology, god and goddesses, Sanint and sages and Indian rivers.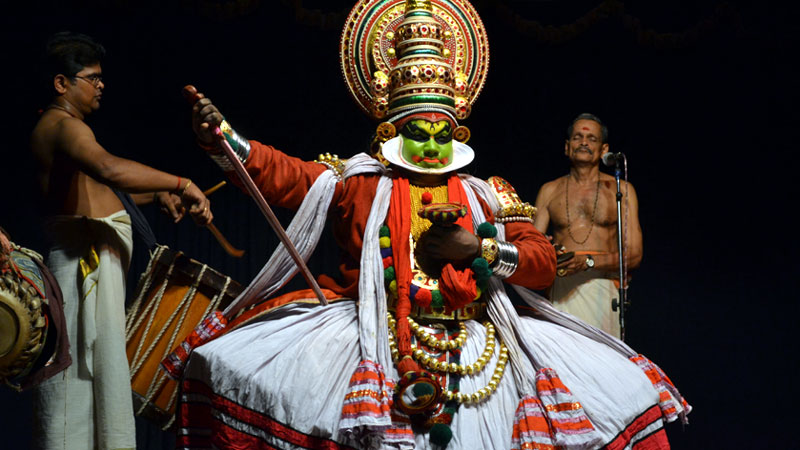 Kathakali is the classical dance form of Kerala. The word Kathakali literally means "Story-Play". Kathakali is known for its heavy, elaborate makeup and costumes. In fact, the colorful and fascinating costumes of Kathakali have become the most recognized icon of Kerala.The dancers perform and act out scenes and stories from the epics, Ramayana, Mahabharata and from the Puranas (ancient scriptures), the dance form is believed to have originated in the 16th century.
Kathakali was performed only by men earlier. In case, the script required female characters, their roles were also performed by men dressed in the female attires. However, since 1970, women started entering into the profession of being a Kathakali dancer. Now there are even all women Kathakali dance troupes in Kerala.