Blessingsonthenet.com culture section features various aspects of India culture, indian philosophy ,puja & rituals, customs, traditions, ceremonies, arts, dance, music, architecture,Hindu Mythology, god and goddesses, Sanint and sages and Indian rivers.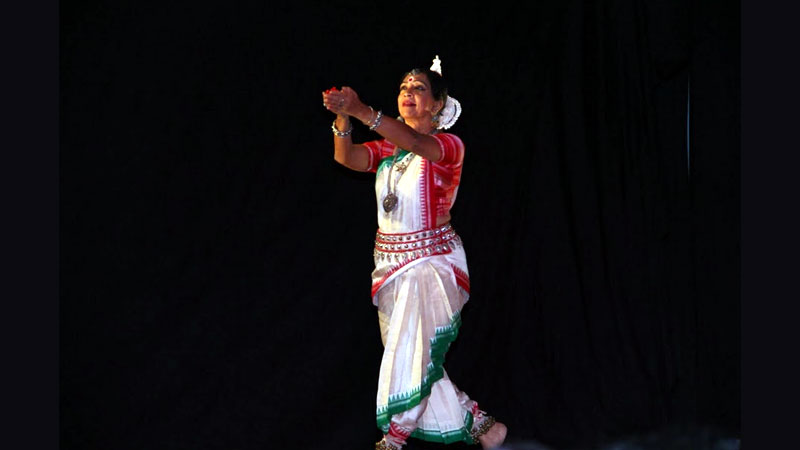 Odissi is one of the famous classical Indian dances from Orissa state.Based on Natya Shastra, Odissi is regarded as one of the oldest surviving dance forms of India, with well preserved archaeological evidence. The dance form dates back to 2200 B.C and evidences are found in the rock caves of Khandagiri and Udayagiri that are located in Orissa. A highy inspired, passionate, blissful and sensuous form of dance, Odissi is considered to be a dance of emotions and passions. Through the moves, the dancers emphasize on both the divine and human. A unique feature of Odissi dance is the Tribhangi, which divides the body into three parts; head, bust and torso.
Odissi is considered a dance of love, joy and intense passion, pure, divine and human. Over a period of time three schools of Odissi dance developed, they are- Mahari, Nartaki, and Gotipau. The Mahari system traces its roots in the Devadasi tradition. The dance form of Odissi that developed in royal courts is called the Nartaki tradition. In the Gotipau tradition of Odissi dance young boys dress up in female attires and enact female roles.

The dance form has been extensively depicted in the sculptures of Brahmeswara temple and Sun Temple at Konark. Kelucharan Mohapatra, an erstwhile Goti Pua, is the greatest exponent and guru of Odissi. Some of the other exponents of this dance form are Indrani Rehman, Sonal Mansingh, Sanjukta Panigrahi, Protima Gauri Bedi, Madhavi Mudgal, Guru Mayadhar Raut, Guru Deva Prasad Das and Guru Durga Charan Das.