Blessingsonthenet.com culture section features various aspects of India culture, indian philosophy ,puja & rituals, customs, traditions, ceremonies, arts, dance, music, architecture,Hindu Mythology, god and goddesses, Sanint and sages and Indian rivers.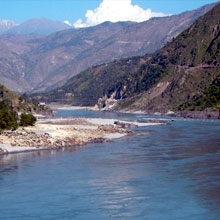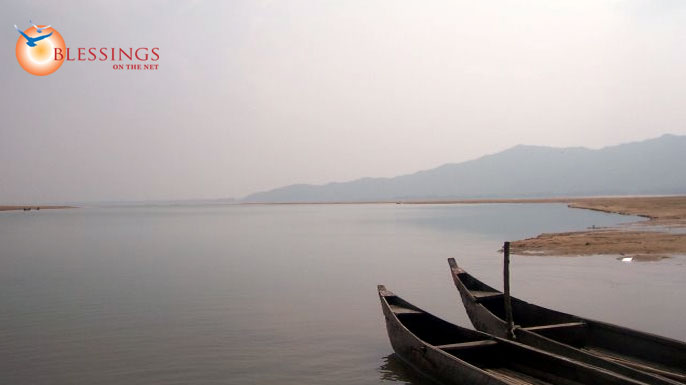 Mahananadi river is the river which is the life line of Chattisgarh. Flowing from the Eastern Ghats to the Bay of Bengal through Cuttack, in the eastern Orissa State. Rising from the highlands of Chattisgarh, it flows through Orissa to reach The Bay Of Bengal.
Mahanadi River is about 885 kms long, running through Central India. Rising from Central Chattisgarh, it passes through Eastern Ghats Mountains and ends at Bay Of Bengal, near Cuttack, Orissa. It forms a Delta at the Bay of Bengal. The Mahanadi's catchment area is estimated at 113,440 square kilometers. In the rainy season it carries an immense amount of water, up to 51,000 cubic meters per second especially at at the Naraj gorge.
As the river flows at high speed, the Rivers Tel and Hasdo contribute as the main tributaries to the Mahanadi River. The Hirakund Dam, the Worlds Highest Dam is constructed on Mahanadi. There is a high Gandhi Tower for the introspection of the Dam. As this Dam is the lifeline of Orissa, Mahanadi contributes a lot in fertilizing the chief crops - oilseed, rice and sugarcane. The Hirakund Dam is also the main source of running Hydroelectric Plant at Sambalpur. Though the river flows at high speed, still in the months July to February, one can navigate the river on boat.( In any case one should not go very near Bay of Bengal, the point where Mahanadi merges in the Sea).
The drainage of the Mahanadi is shared by the Maharashtra, Chattisgarh, Jharkhand and Orissa.