Blessingsonthenet.com culture section features various aspects of India culture, indian philosophy ,puja & rituals, customs, traditions, ceremonies, arts, dance, music, architecture,Hindu Mythology, god and goddesses, Sanint and sages and Indian rivers.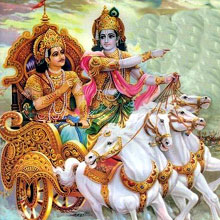 Introduction of Purva Mimamsa
Purva Mimamsa or Karma-Mimamsa is in enquiry into the earlier portion of the Vedas, an enquiry into the ritual of the Vedas or that portion of the Vedas, which is concerned with the Mantras and the Brahmanas only. The Purva Mimamsa is so called, because it is earlier (Purva) than the Uttara Mimanasa.