Blessingsonthenet.com culture section features various aspects of India culture, indian philosophy ,puja & rituals, customs, traditions, ceremonies, arts, dance, music, architecture,Hindu Mythology, god and goddesses, Sanint and sages and Indian rivers.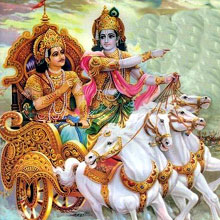 Introduction of Saiva Philosophy
The central doctrine of the Saiva Siddhanta philosophy is that Siva is the Supreme Reality, and that the Jiva or the individual soul is of the same essence as Siva, but not identical. Pati (God), Pasu (soul) and Pasa (the bonds), and the thirty-six Tattvas or principles which constitute the world, are all real.
The Saiva Siddhanta system is the distilled essence of the Vedanta.