Blessingsonthenet.com culture section features various aspects of India culture, indian philosophy ,puja & rituals, customs, traditions, ceremonies, arts, dance, music, architecture,Hindu Mythology, god and goddesses, Sanint and sages and Indian rivers.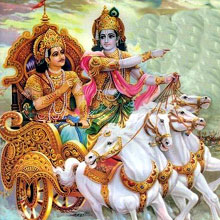 Contemporary Indian Philosophy
The modern thinkers conceive that the world is real. Unlike the ancient Indian philosophy, they consider the problem of the world real, challenging, and worth paying attention. They descard the negative attitude towards the world & reject asceticism. The 20th century thinkers refute the theory of mayawada & develop a philosophy of brotherhood, world economy & world government. The state of self-realisation is not a state of loneliness of the self,nor a state of dissociation but if there is any spiritual evolution of a man, it is a state of higher life with greater powers of omnipotence, perfection & consciousness.