Blessingsonthenet.com culture section features various aspects of India culture, indian philosophy ,puja & rituals, customs, traditions, ceremonies, arts, dance, music, architecture,Hindu Mythology, god and goddesses, Sanint and sages and Indian rivers.
Tamil Nadu Temple Architecture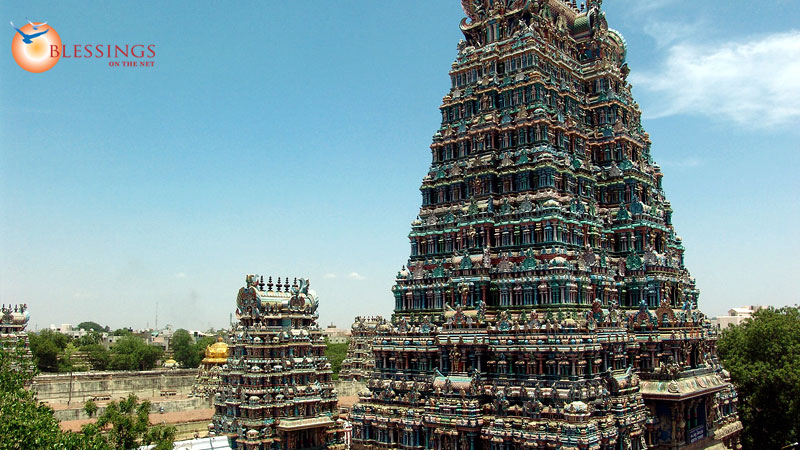 Tamil Nadu is also popular as 'land of temples' for its grand temples that are architectural masterpieces. There are 30,000 plus temples constructed by rulers of different dynasties over the years. These Tamil Nadu temples are standing testimony to the rich Dravidian art and culture. Each temple showcases a distinctive style, built by Chola, Pallava, Nayak, Pandya and Vijaynagar rulers, who were great patrons of art and architecture.
South India Temples
South India is famous for various ancient temples, which attract number of devotees to pay their obeisance. The architectural excellence of temples in South India depicts the glory of bygone era. Enhanced with huge gateways, Gopurams, Sanctum Sactorum and pillared hallways, these temples are attached with some kind of mythological story. The century old temples are designed with unique shape of gopurams and hallways size. Daily rituals and ceremonies are performed in the holy shrines. These south Indian temples are also an important place for imparting educations, social gathering and celebrations. Take a South India temples tour to marvel these architectural marvels.
Architecture of Tamil Nadu Temples
The most commendable contributions to Tamil Nadu temples architecture were made by the Pallavas, Cholas, Pandyas, Vijayanagar rulers and the Nayakas. Each dynasty had its own way to design these beautiful masterpieces
Temples Construction Under Different Dynasties
Pallavas
The temples built under the regime of Pallavas are the oldest temples of Tamil Nadu, dating back to 700 AD. During their period the holy shrines were replicated out of caves. Pallavas had an art of constructing temples of stones.
Cholas
From 900 AD to 1250 AD, the Cholas took responsibility for the construction of temples. They included many decorative mandpams (halls) and the temples were beautified with huge gopurams (towers).
Pandyas
The Pandayas enhanced the artistic value of the temples of Tamil Nadu with their constant innovation. The Pandayas introduced high wall enclosures, superb gateway arches and huge towers.
Vijaynagar
Tamil Nadu temples built during Vijaynagar dynasty has distinct style of architecture. It comprised of intriacately carved monolithic pillars.
Nayaks
The splendid art architectural style in Tamil Nadu temple during the regime of Nayaks was marvelous. They added circulatory paths or prakarams.